We take our responsibilities seriously – our technical team is accessible 24/7, throughout the year, offering our customers unparalleled levels of service and assistance. We guarantee that we will attend to any technical requirements within 2 hours of reporting and if further assistance is required to resolve an issue, our team will be en-route to you via the fastest available way – by sea or air – to provide a solution.
Whatever the situation, whether it's a technical or a user issue, you're not alone, Naadu will be with you to ensure service is resumed, clients are taken care of, and staff are well informed and confident using the equipment Naadu has provided.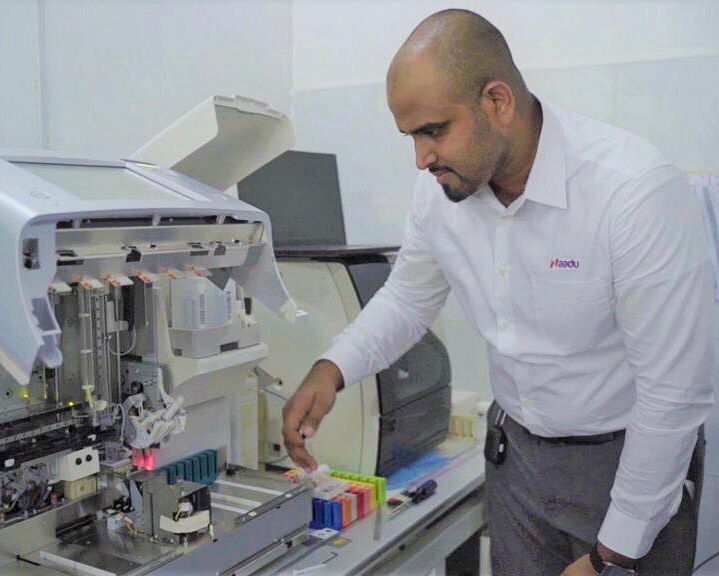 Naadu's approach to training is at the heart of service to our clients. Empowering hospital and laboratory staff to utilise our equipment safely and with confidence, ensures a professional and seamless service, and the continuance for much needed medical services without interruption.
With all our brands, we execute a comprehensive training program to all medical and laboratory staff at hospitals and clinics. We keep in touch regularly to offer advice and execute a comprehensive program of preventative maintenance and ensure the laboratory staff at the clinics and hospitals we work with, are retrained at least once a year.